ACG Analytics
Catalyst Calendar
Main Calendar Month View available on desktop only.
---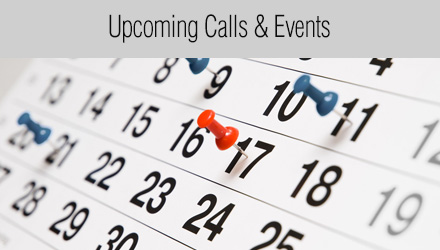 ACGA+ Policy Call: Venezuela Crumbling: Change is Inevitable, But What Does it Mean?
July 25, 2016 @ 8:30 am
EDT
Registration is required. Please contact heffesse@acg-analytics.com by 12 noon on Sunday, July 24th to register.
ACG Analytics cordially invites you to our latest ACGA+ Policy Call on Venezuela moderated by ACGA Partner Brian Dean.
Ambassador Roger Noriega will discuss Venezuela at a crossroads. President Maduro's appointment of a general to manage the economic crisis raises the specter of an emboldened institutional military – but is putting the General in charge designed to improve the living conditions of the Venezuelan people or to get Maduro to 2017 when a referendum no longer revokes the president's mandate? Is the General a "sheep in wolves' clothing," given that Maduro sought his ouster following National Assembly elections because the General insisted the election results be transparent? Instead of buying Maduro more time, does the General's new authority create another avenue to elections?
It's no secret the country's economy is in shambles and that the central bank is insolvent. Antonio de la Cruz will provide insight into Venezuela's economic conditions. PDVSA's production capacity is diminishing and imports will need to be further reduced to meet the government's operational costs and creditor obligations. What is the liquidity of Venezuela's banking sector? What is happening within PDVSA? What options does the Government of Venezuela have to meet its obligations and simultaneously make bond payments? What institutions remain, following the departure of Citi, to provide correspondent banking in Venezuela? Our specialists will discuss the state of the economy, central bank reserves, PDVSA, and the debate over how to ease the scarcity of essentials like food and medicine while avoiding default.